Meet Our Palatine Family and Cosmetic Dentist Dr. Lisa Lee!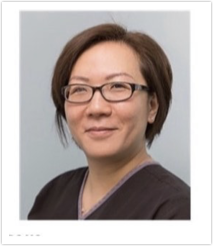 Lisa Yu-Jin Lee, DDS
Dr. Lisa Lee graduated from Colgate University in 1996 with a BA in Biochemistry, and graduated from Tufts University School of Dental Medicine in 2002.
She achieved Honors in National Board Part I. She completely her her GPR Residency in 2003 at Brookdale University Hospital. She is a Certified Hoissen Implant Provider.